Criminal Defense Attorneys in Miami, FL Litigating Prostitution and Solicitation Charges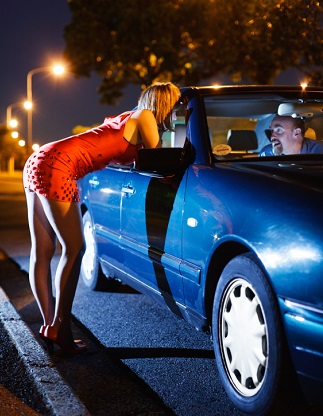 A prostitution or solicitation allegation can have a lasting and devastating effect on your reputation. Not only are both considered criminal offenses, but both can lead to serious penalties, including incarceration.  If you or a loved one were recently arrested on solicitation or prostitution charges, you need a top legal defense team on your side to protect your rights. Police in Miami, FL take these types of charges very seriously, but with The Brody Law Firm, LLC on your side, you can rest assured your case will end quickly and as favorably as possible.
The criminal defense attorneys at our firm are committed to your case and will do everything in our power to reduce or possibly even dismiss your charges. We have handled numerous prostitution and solicitation offenses successfully and will work diligently to secure a positive resolution for your case.
The Difference Between Prostitution and Solicitation Charges in Miami, FL
There are several ways to define prostitution and solicitation charges in Miami. Both are sexual crimes and carry serious penalties for those convicted. Prostitution involves the exchange of sexual favors for money, while solicitation refers to the act of asking, petitioning or proposing another individual for sexual favors.
In Florida, the law prohibits individuals from offering, accept or exchanging sexual favors or acts for money. Anyone accused of offering sexual acts, money for sexual acts, or even those who are caught in the presence of an alleged prostitute can face misdemeanor or felony charges. The penalties are worse if the individual is a repeat offender. It is also illegal for someone to force or coerce another person to engage in sexual activity, whether for money, benefits or on the pretense of obtaining some form of gain. Depending on the severity of the offense, those involved in solicitation or prostitution cases can even be charged with a federal crime.
Authorities tend to crack down on sex crimes, even those that are merely suspected, leading to numerous false arrests. Even someone who is merely browsing the internet and comes upon an escort site can be charged with solicitation, despite not even having paid for sexual services. There are also times when police stage operations in which an officer poses as a prostitute in order to entice another individual into offering payment for sexual activity. These types of sting operations border on what is constitutionally acceptable, which is why it is imperative for anyone charged with a sexual solicitation or prostitution offense seek legal counsel immediately.
Our experienced criminal defense lawyers know that there are times when innocent people are unjustly accused of solicitation or prostitution, including sex trafficking, and will form a solid defense strategy to protect your rights. We take the time to evaluate every aspect of your case and speak to police, witnesses and anyone else involved in the matter to determine if your rights were violated in any way. If there is little or no evidence to convict you, rest assured our prostitution and solicitation defense lawyers in Miami, FL will not stop until your charges are wiped out.
If you or a loved one was accused of committing a criminal act of solicitation for sex or prostitution, turn to the Brody Law Firm, LLC today to schedule a no-obligation, confidential consultation. Our criminal defense team is committed to protecting your rights and fighting for the fastest and most favorable outcome for your case.