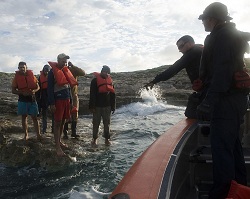 Earlier this month, the outgoing Obama administration made a surprising legislative move, effectively ending the long-standing "wet foot-dry foot" policy that took effect under the Clinton Administration back in 1996, which allowed migrants fleeing Cuba to automatically stay in the United States without a proper visa if they successfully reached our shores.
The unexpected policy change sent shock waves throughout South Florida's Cuban population, many of which were beneficiaries from the previous policy or still have family members in Cuba.
According to officials, migrants who already came to the United States under the previous policy will be grandfathered in, thus keeping the option in place to apply for political asylum. However, those who have yet to reach the US will be significantly impacted by this recent change.
If you are located in South Florida and have family members, friends, or loved ones who are or will be affected by the revised legislation, contact The Brody Law Firm and we will be happy to provide all the answers to the questions you may have.
Call 305-610-5526 for a FREE and confidential consultation and to discuss your options.